Following Toshiyuki Itahana's, Square Enix has released 3 new pieces of Final Fantasy VIII inspired artwork by other great artists who work on Square Enix games in order to celebrate the release of Final Fantasy VIII Remastered.

First is Yasuhisa Izumisawa who is the art director of World of Final Fantasy and Final Fantasy Crystal Chronicles: Echoes of Time while also working on various other games as a character designer and artist including the other games in the Final Fantasy Crystal Chronicles series, Lightning Returns: Final Fantasy XIII, Final Fantasy X and Final Fantasy IX.

Her piece is World of Final Fantasy themed with the characters and logo designed in the Lilikin style.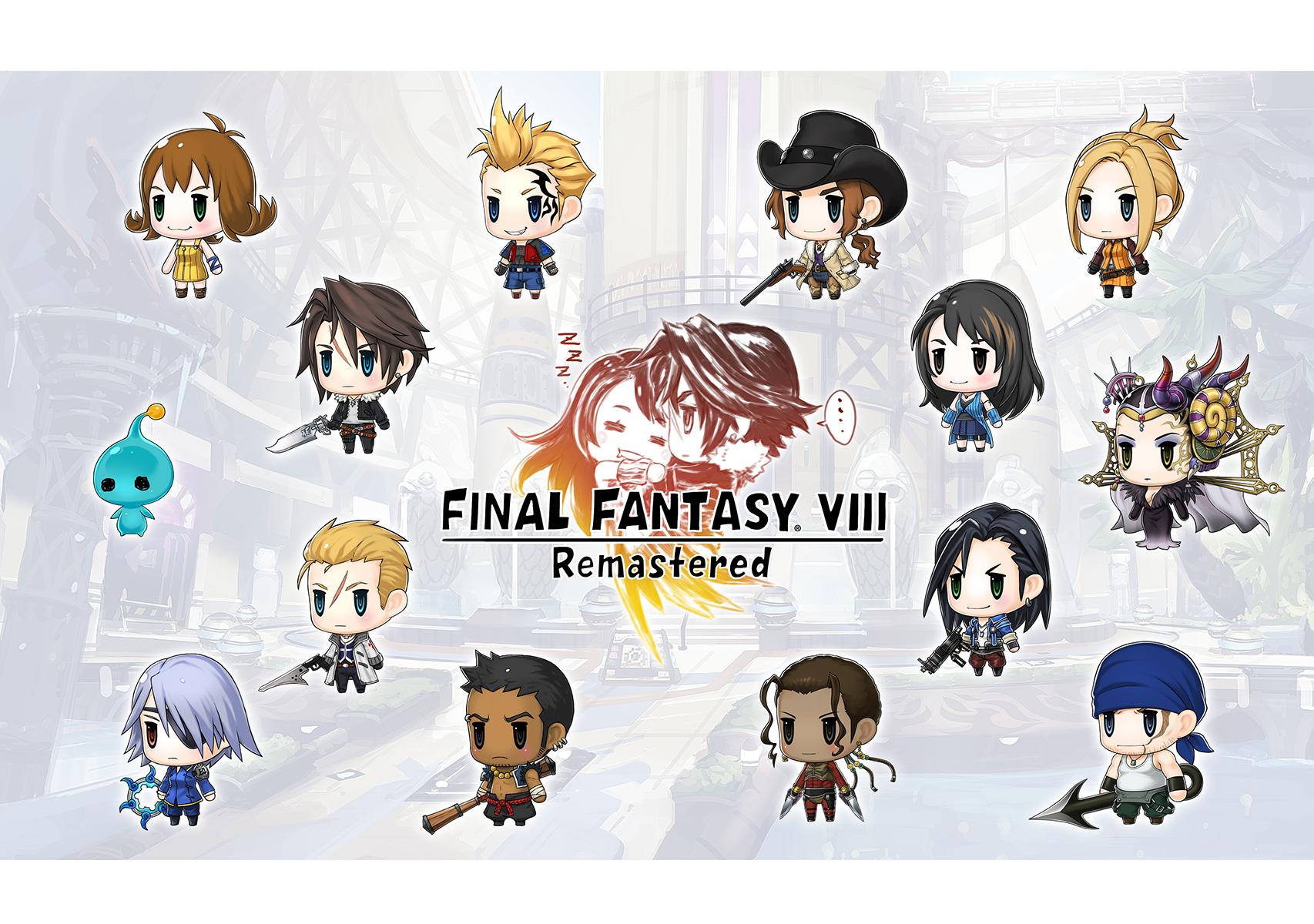 Next is Gen Kobayashi who is most well known as being the lead character art designer for The World Ends with You along with contributing illustrations and designs for various other Square Enix titles including Final Fantasy Dimensions II, Final Fantasy Explorers and most recently Mobius Final Fantasy.

His features the Balamb Garden's Disciplinary Committee.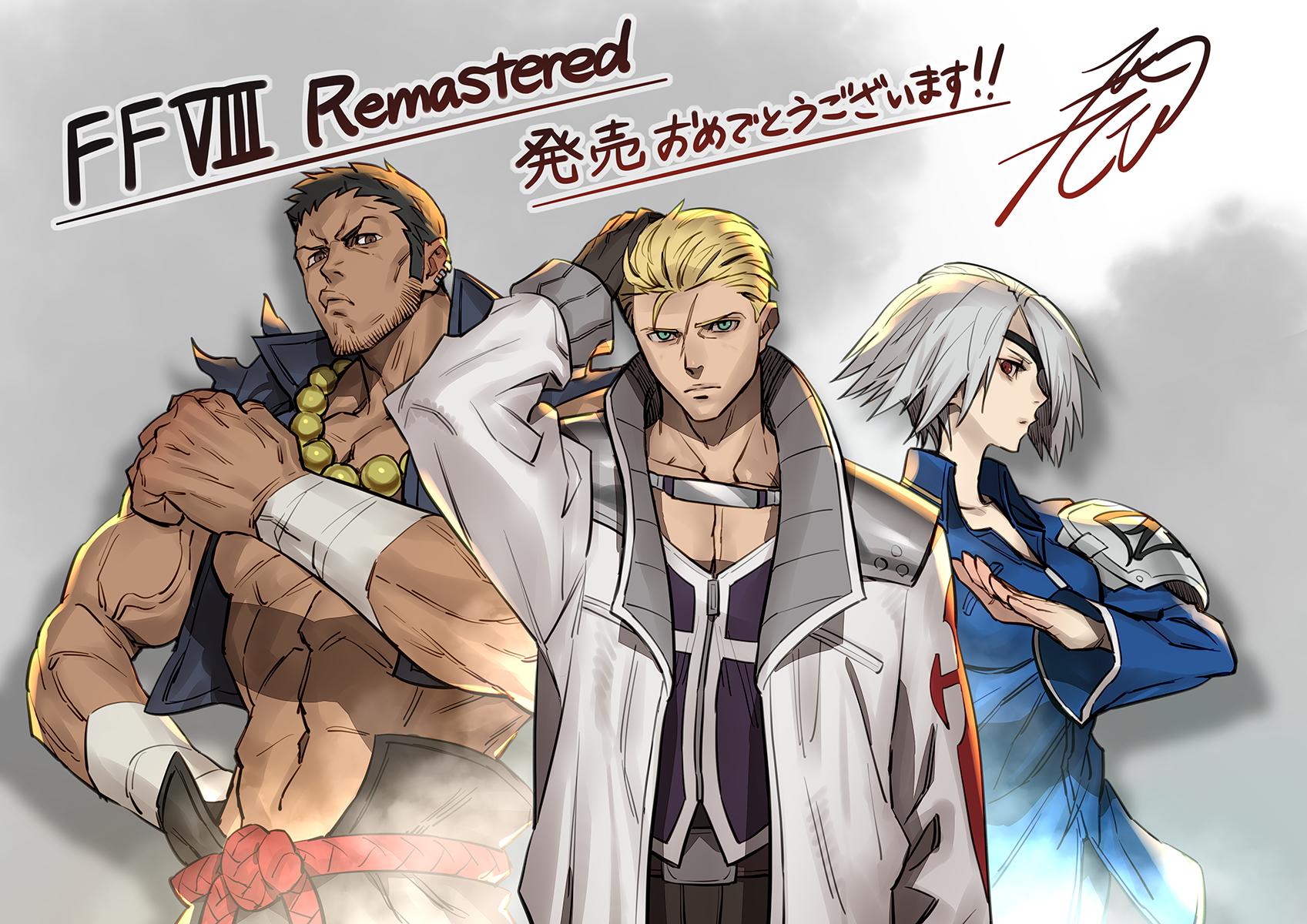 Finally we have Yukihiro Kajimoto who has worked as an illustrator for Star Ocean Anamnesis and as a user interface designer on Star Ocean: Integrity and Faithlessness.

Theirs features the main cast of Final Fantasy VIII with the exception of Squall.